FREE SHIPPING FOR ORDERS OVER $65 IN THE US.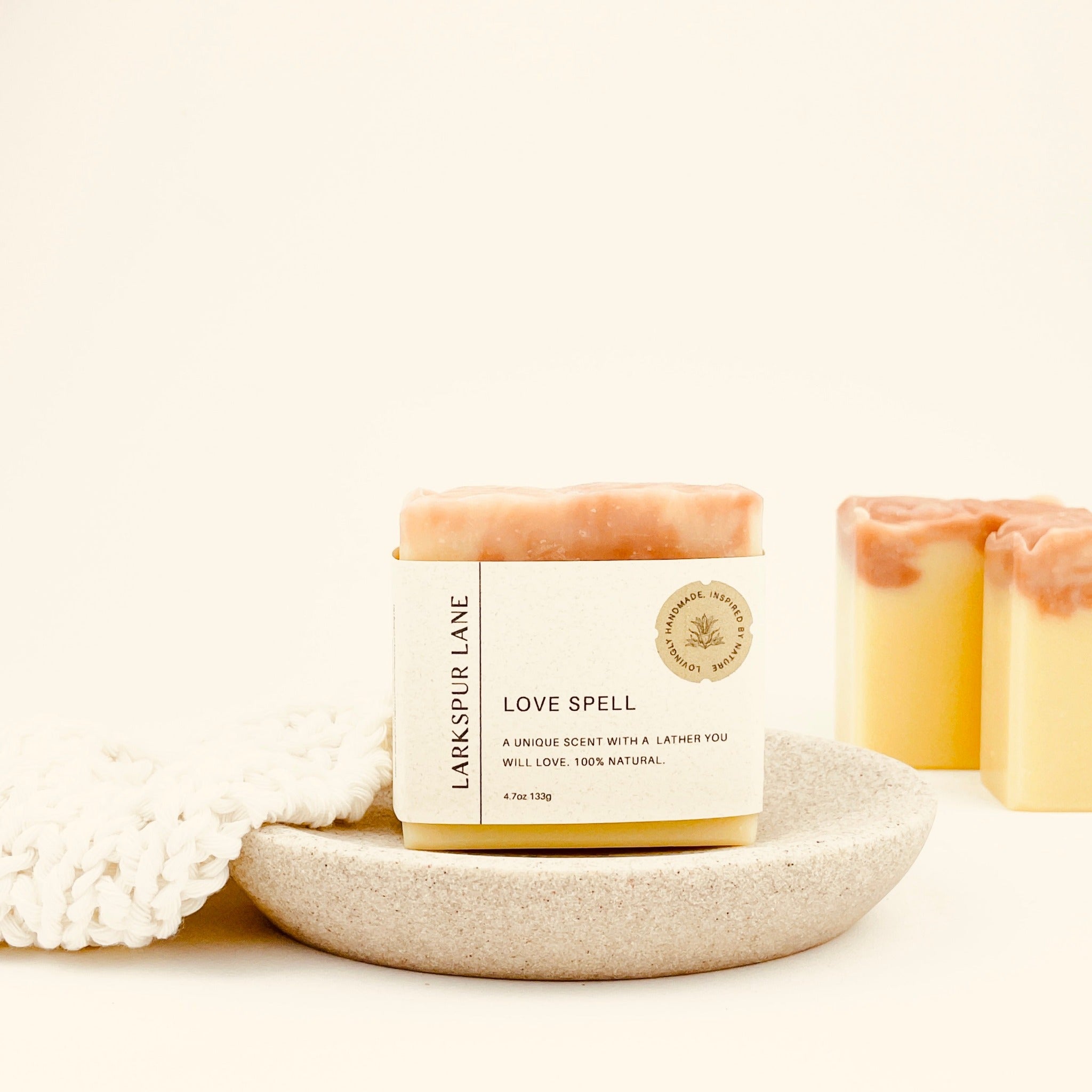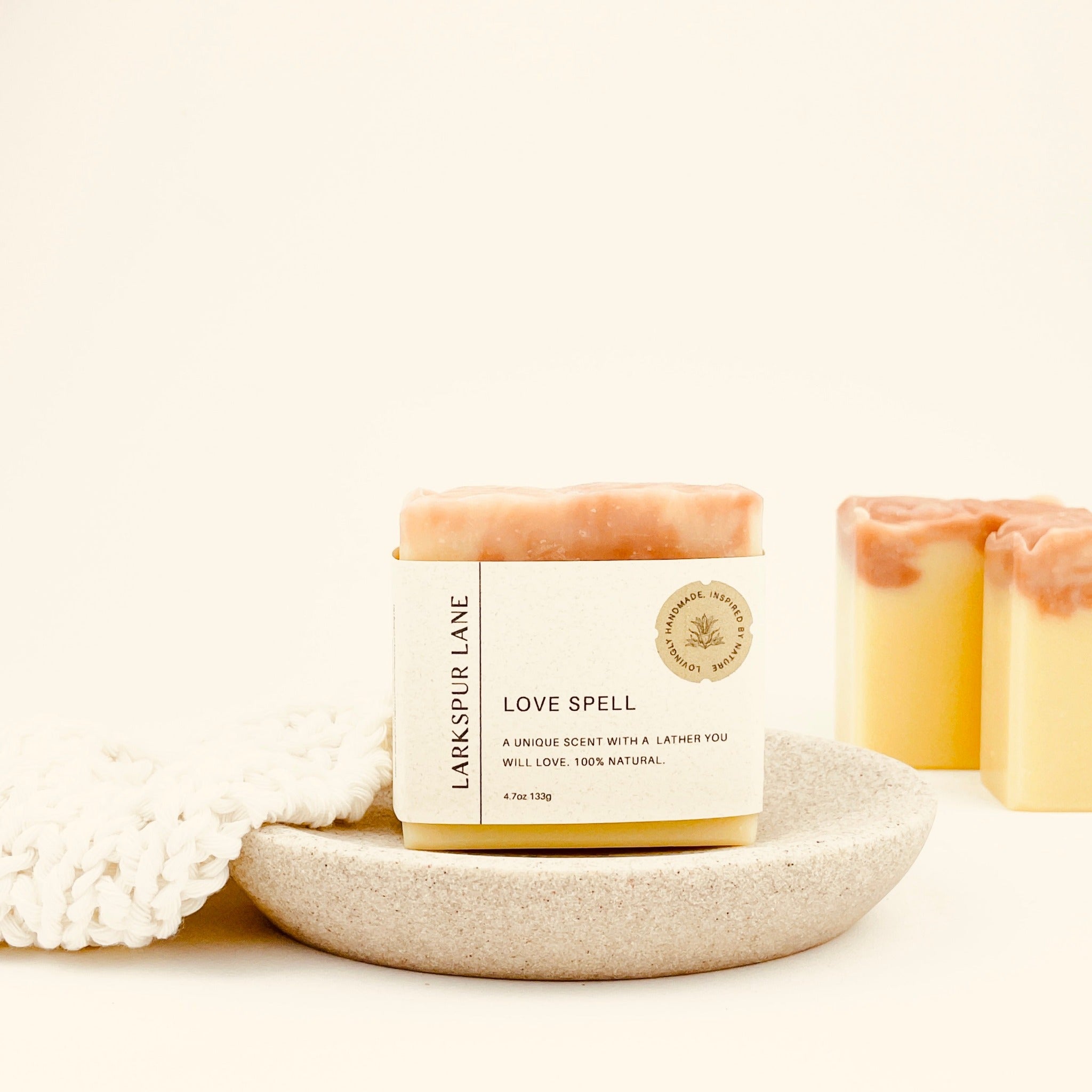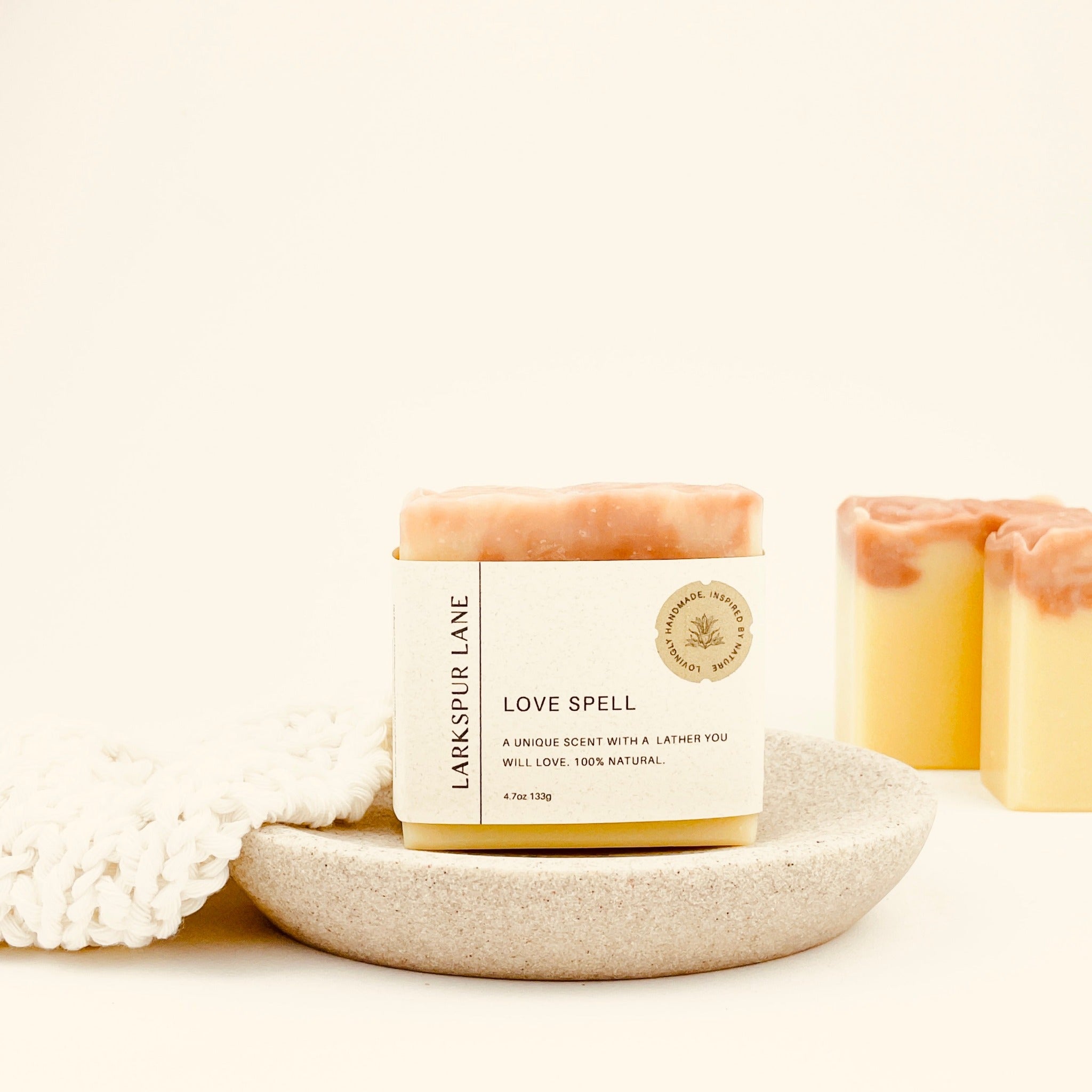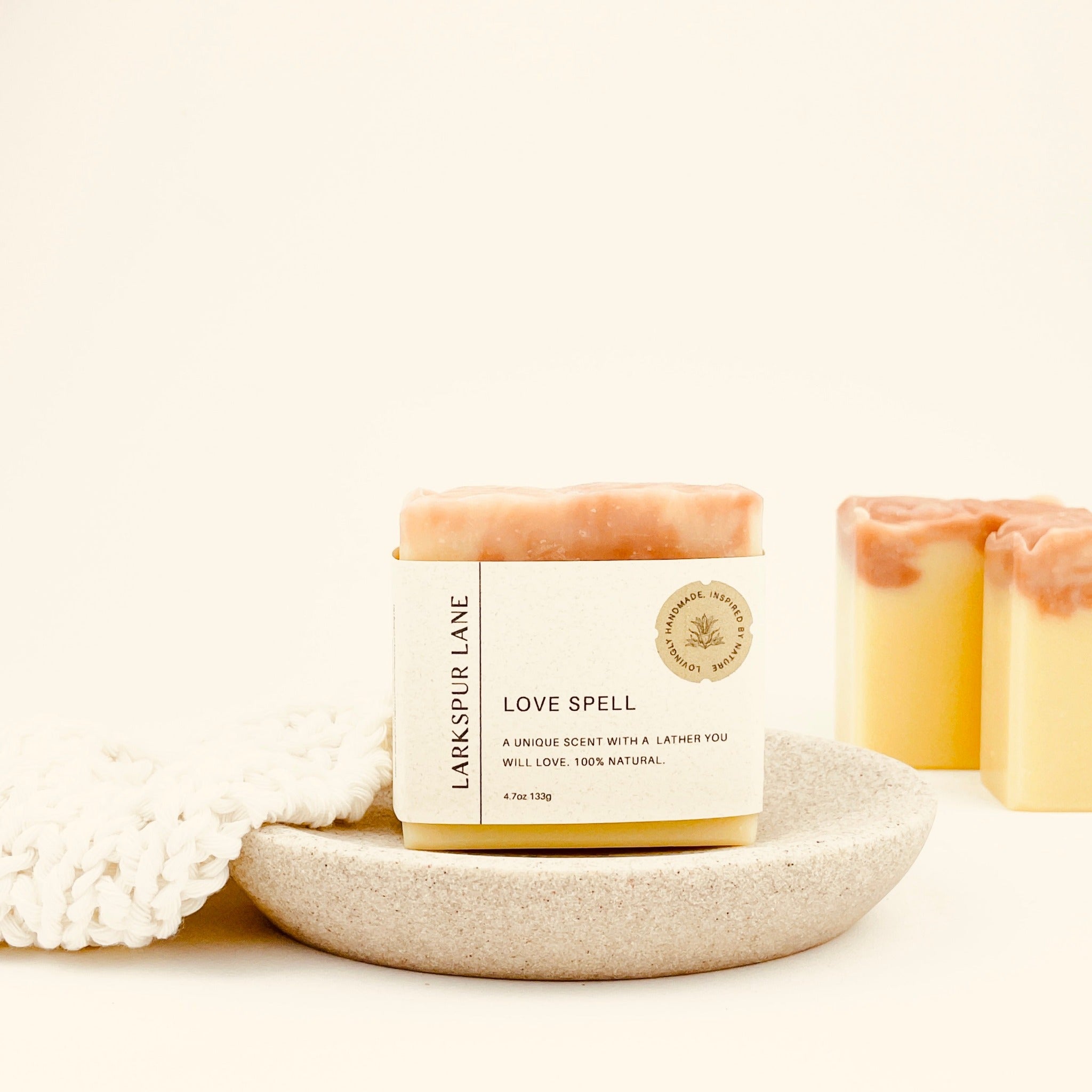 Love Spell
Introducing Larkspur Lane's Love Spell Soap, delicately crafted to enchant your senses and ignite feelings of passion and romance. Indulge in a truly magical bathing experience with our luxurious soap, artfully packaged in a charming linen bag.
Handcrafted with utmost care and attention, our Love Spell Soap is made from premium, all-natural ingredients. The gentle, moisturizing formula combines nourishing botanical oils and butters to cleanse and pamper your skin, leaving it soft, supple, and irresistibly touchable.

Embrace the romantic ambiance as the soap lathers into a rich, creamy foam, enveloping your body in a sensual embrace. Let the captivating fragrance embrace your senses, as the soothing texture caresses your skin, washing away the stresses of the day.
Each bar of Love Spell Soap is lovingly wrapped in a linen bag, adding an elegant touch to your bathing ritual. The rustic charm of the linen bag not only enhances the visual appeal but also serves as a convenient storage option for your soap, keeping it fresh and fragrant.
Larkspur Lane's Love Spell Soap is more than just a soap; it's a gesture of self-love and a tribute to the power of romance. Treat yourself or surprise your loved one with this exquisite soap, perfect for a romantic evening or a soothing self-care routine.
Transform your bathing experience into a whimsical journey through the realm of love with Larkspur Lane's Love Spell Soap. Indulge in its enchanting fragrance, luxurious texture, and captivating packaging, and let love fill every moment of your day.
Cocos Nucifera (Coconut) Oil, Olea Europaea (Olive) Fruit Oil, Butyrospermum Parkii (Shea Butter), Persea Gratissima (Avocado) Oil, Oryza Sativa Seed Oil (Rice Bran) Oil, Sodium Hydroxide (Lye), Ricinus Communis (Castor) Seed Oil, Titanium Dioxide, Rose Clay, Fragrance oil (a blend of bergamot, peach, strawberry, apple blossom, African tamarind, Damask rose, tonka bean, coconut milk, and white musk)
Our Nourishing Base Formula
Olive Oil
Reduces the signs of aging due to its antioxidant properties. It leaves the skin hydrated and moisturised.
Coconut Oil
High in fatty acids including vitamin E, which protects the skin from oxidative damage and offers rich moisturising feel.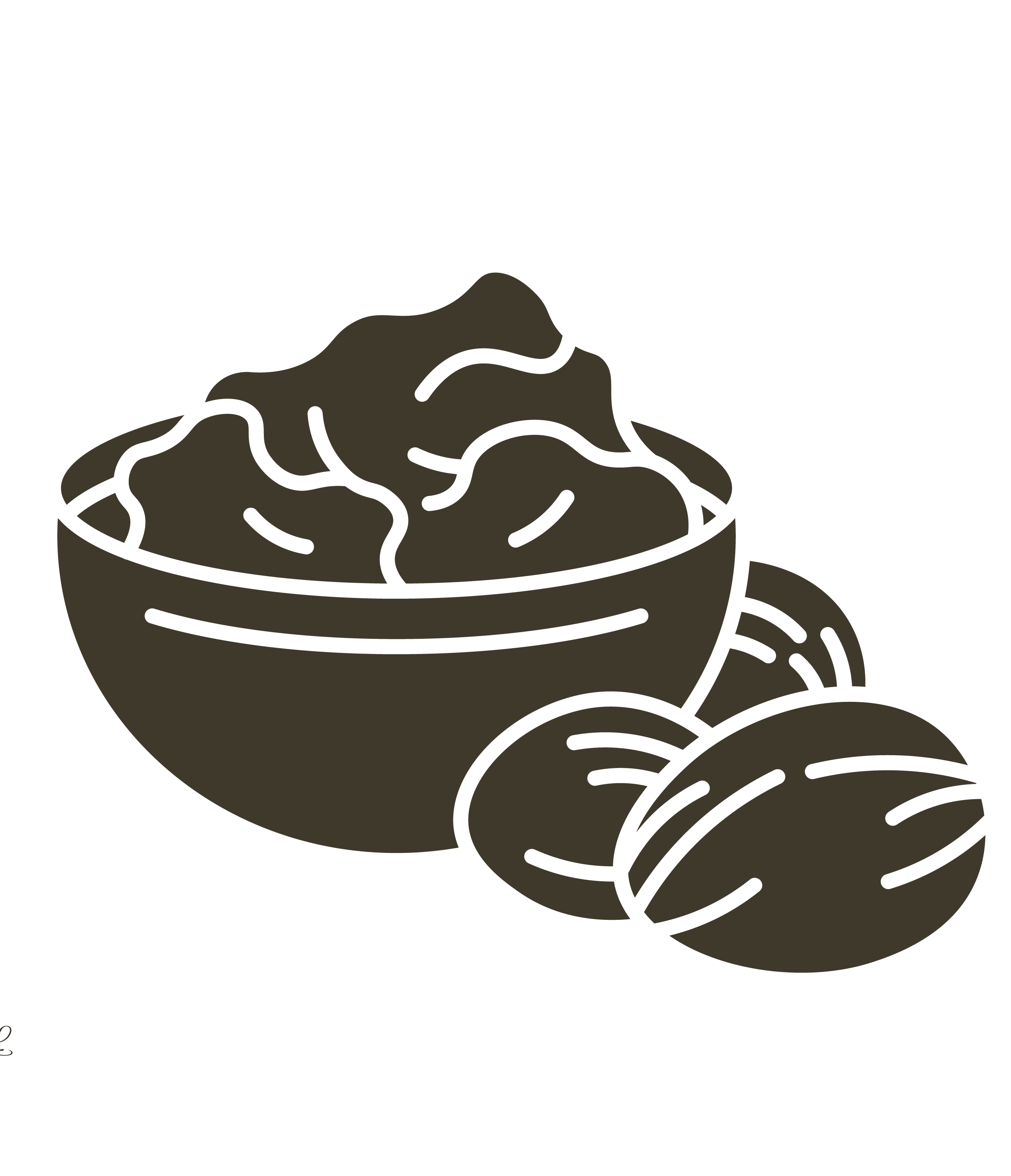 Shea Butter
An excellent rich and nourishing moisturiser which reduces the appearance of fine lines and leaves the skin silky smooth.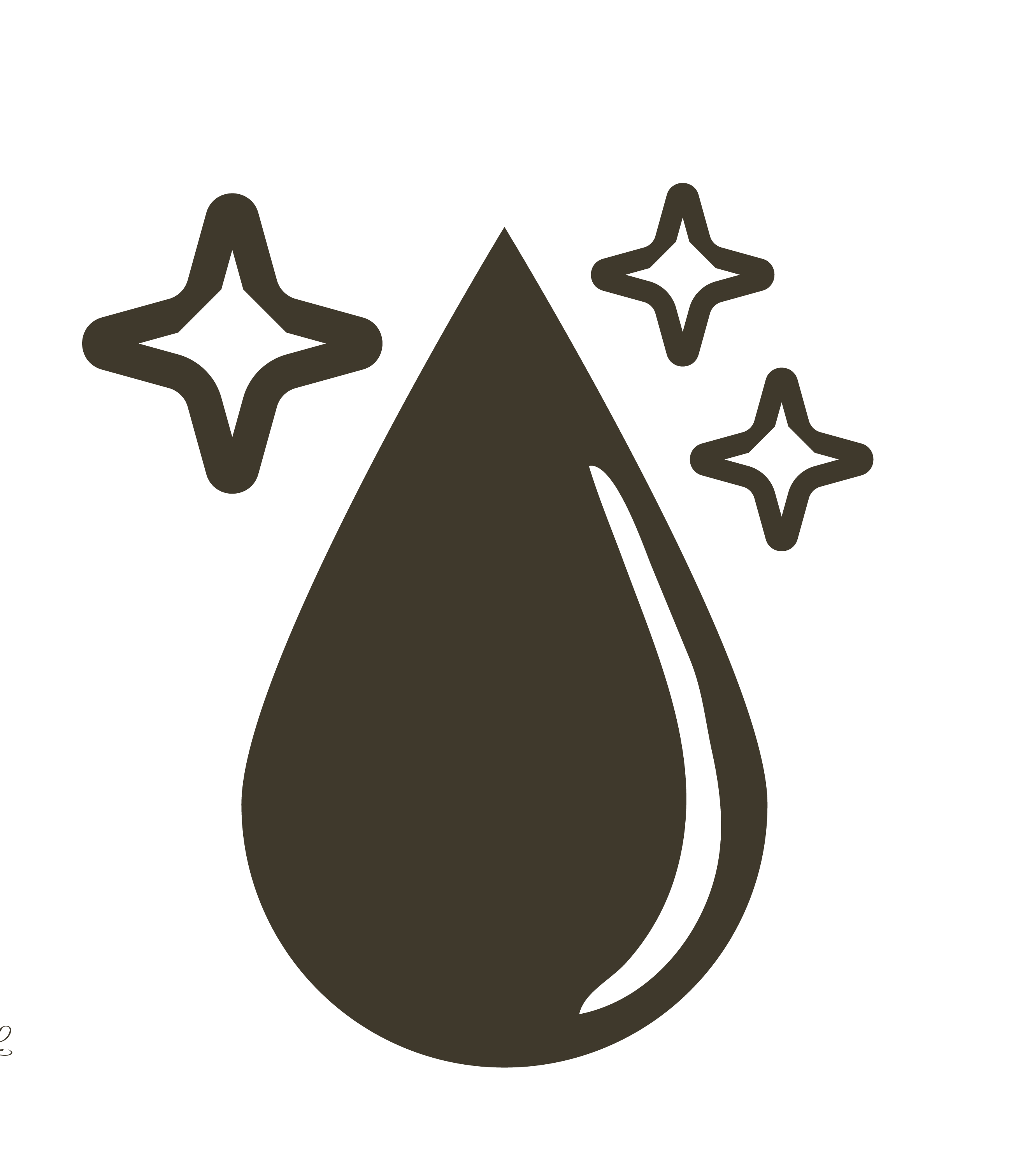 Castor Oil
known for its strong purging and detoxing properties. Effective for skin with acne as it helps increase cell turnover.