FREE SHIPPING FOR ORDERS OVER $65 IN THE US.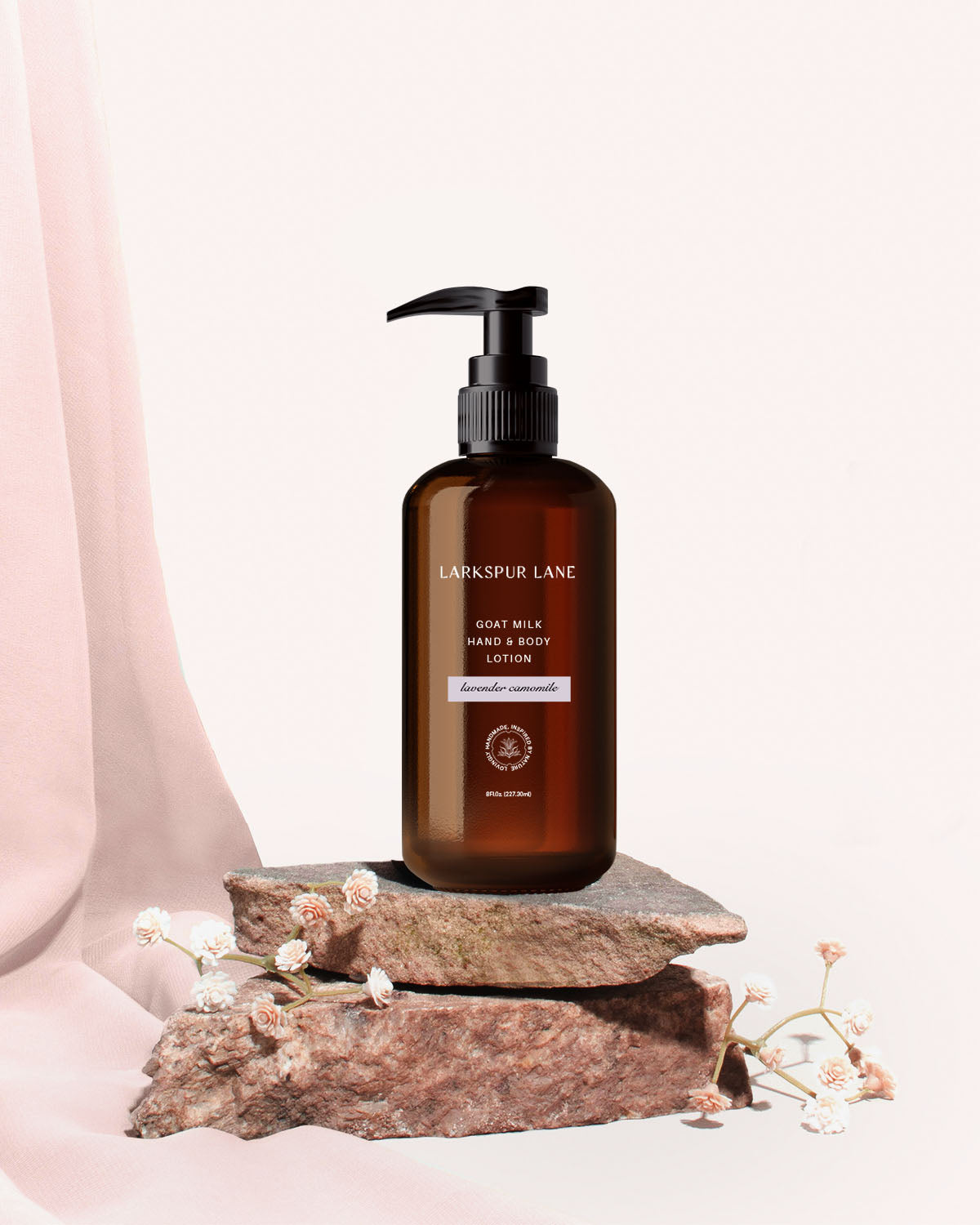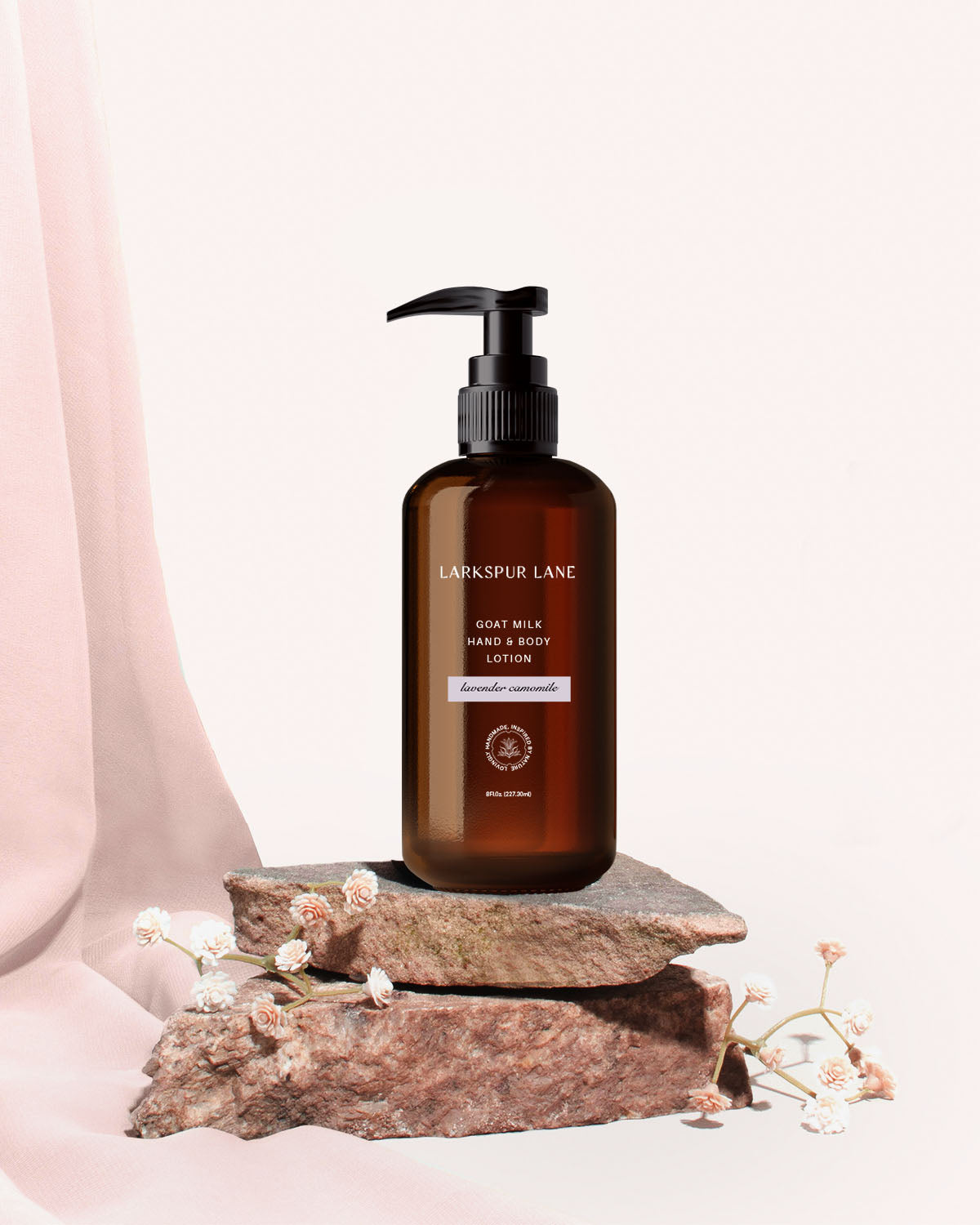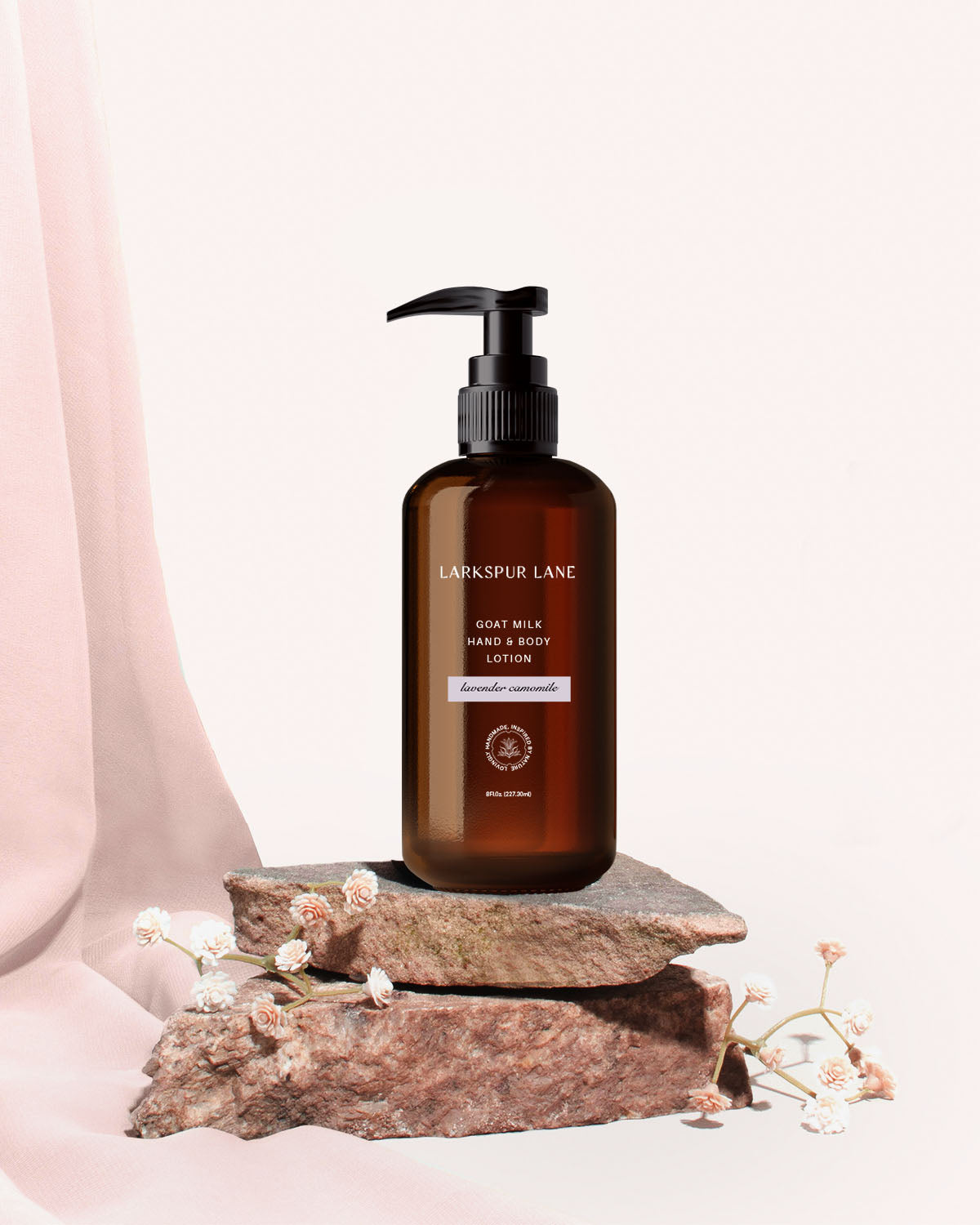 Lavender Chamomile Goat Milk Hand & Body Lotion
Embrace tranquility and nourish your skin with our Lavender Chamomile Scented Goat Milk Lotion. Elevate your self-care routine, envelop your skin in hydration, and surrender to the soothing fragrance that will transport you to a realm of peaceful serenity with every application.
Agua (distilled water), Capra Lac (fresh goat milk), Prunus Amygdalus Dulcis (Sweet Almond) Oil, Persea Gratissima (Avocado) Oil, Butyrospermum Parkii (Shea) butter, Ecomulse, Cetyl Alcohol, Panthenol (B5), Cococaprilate, Optiphen (Preservative), Fragrance Oil, Tocopherol (Vitamin E)
Gentle Nourishment: Gentle by nature, goat milk is perfect for even the most sensitive skin. Its pH level is similar to that of human skin, making it easily absorbed without causing irritation or stripping away natural oils. Embrace the soothing embrace of goat milk as it calms, soothes, and restores balance to your skin, revealing a renewed and revitalized appearance.
PROUDLY HAND MADE IN IDAHO
Active Key Ingredients
Goat Milk
Goat milk contains fatty acids that help repair the skin barrier, probiotics to encourage the growth of normal skin flora, and vitamin A to help gently exfoliate.
Avocado Oil
In addition to vitamin E, avocado oil contains potassium, lecithin, and many other nutrients that can nourish and moisturize the skin.
Almond Oil
It is rich in monounsaturated fatty acids, vitamins A and E, proteins, potassium and zinc.
Larkspur Lane Soaps & Sundries is here to provide a natural alternative to commercially made skin care.  Inspired by nature - made to soothe, nourish, pamper and protect. Bath and body products handcrafted in small batches using the best oils, butters, clays, herbs and botanicals.