FREE SHIPPING FOR ORDERS OVER $65 IN THE US.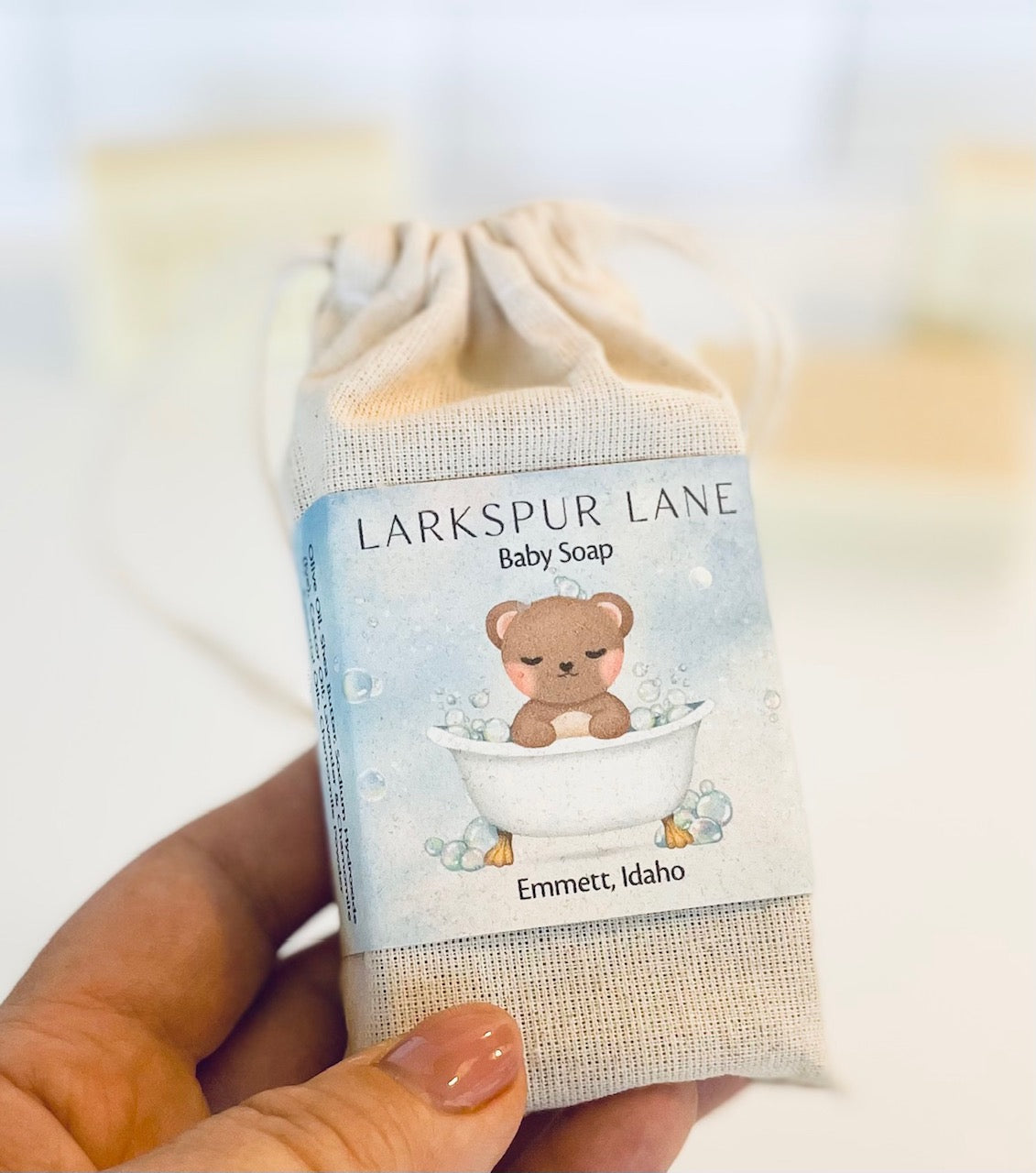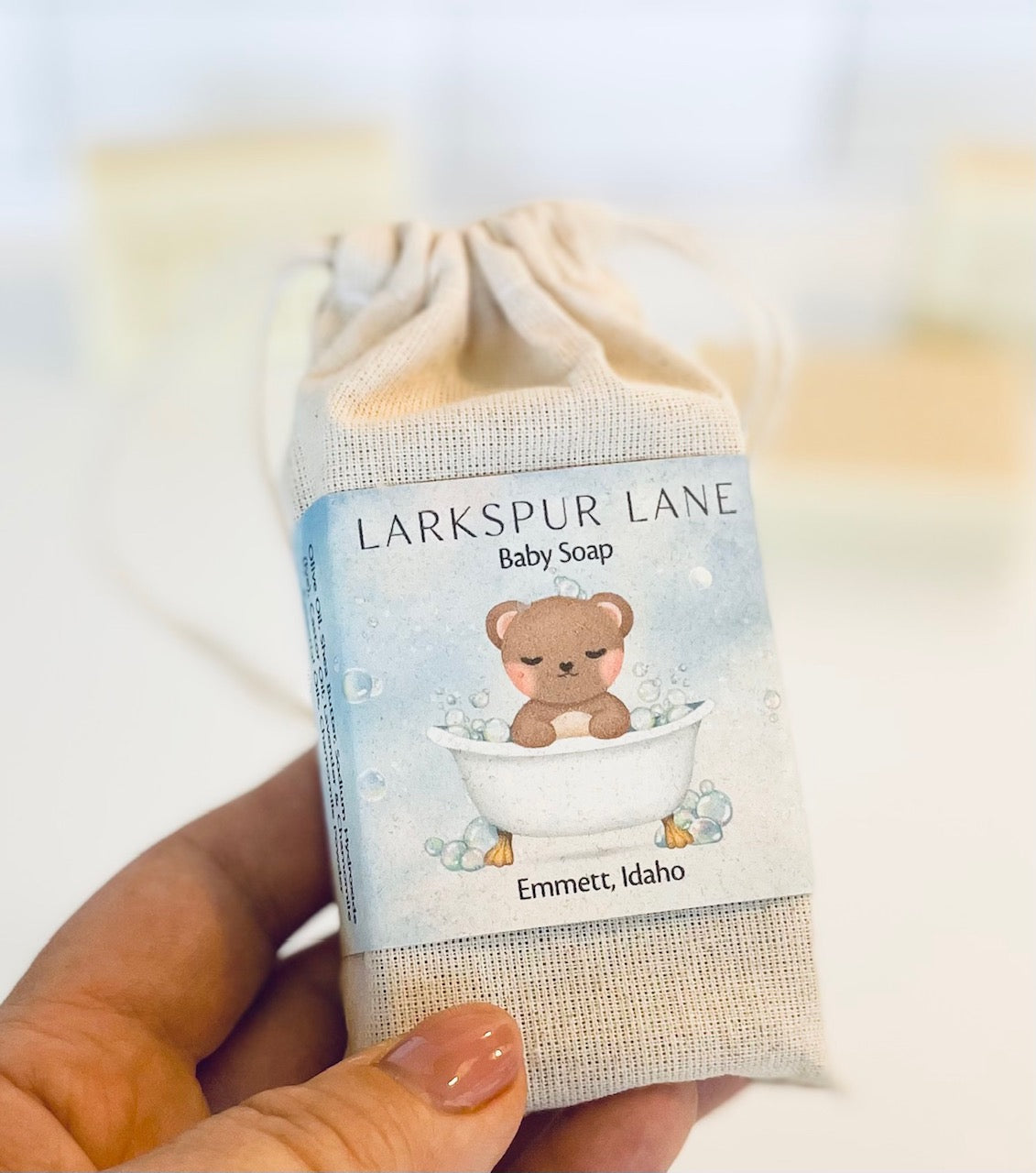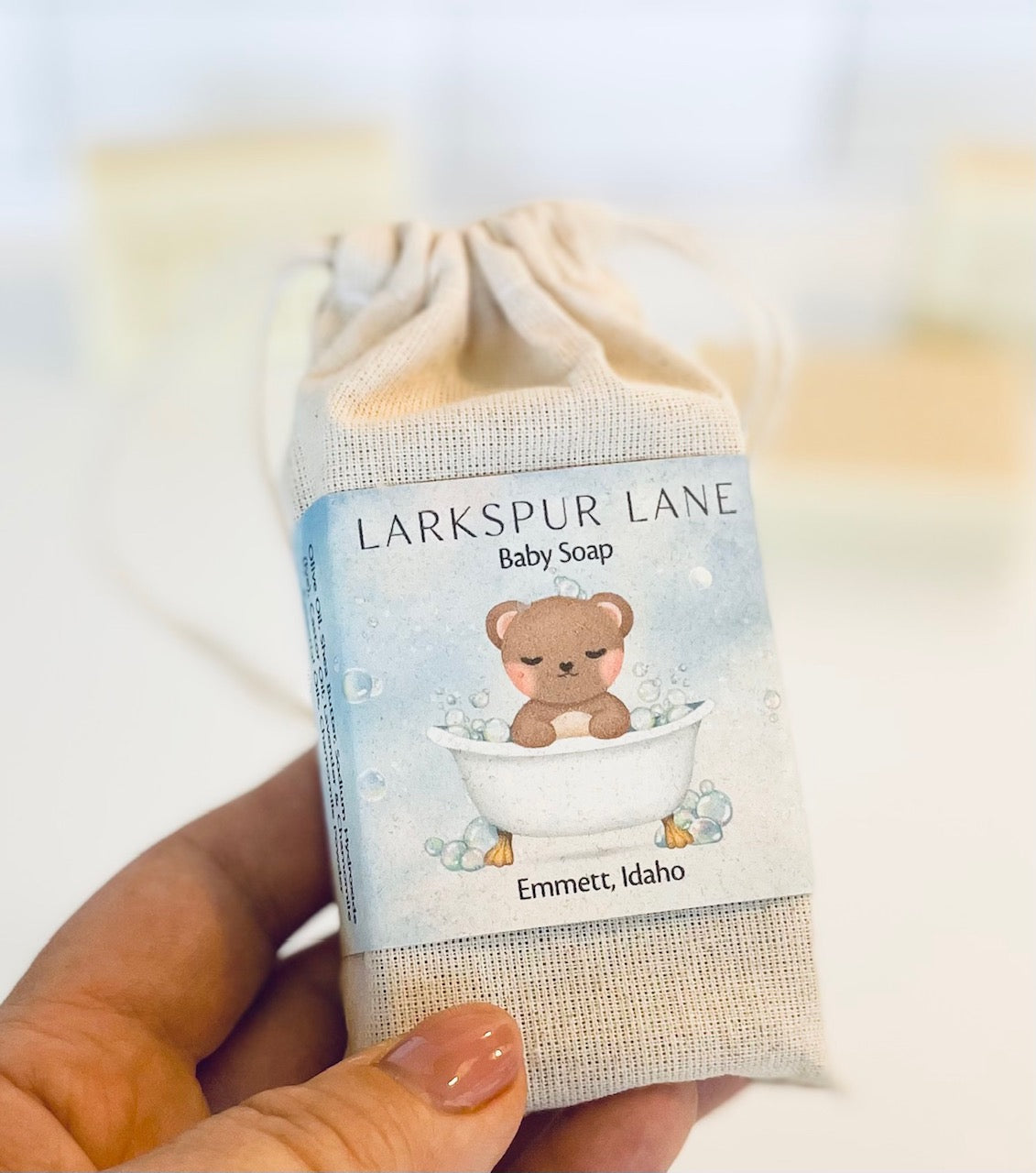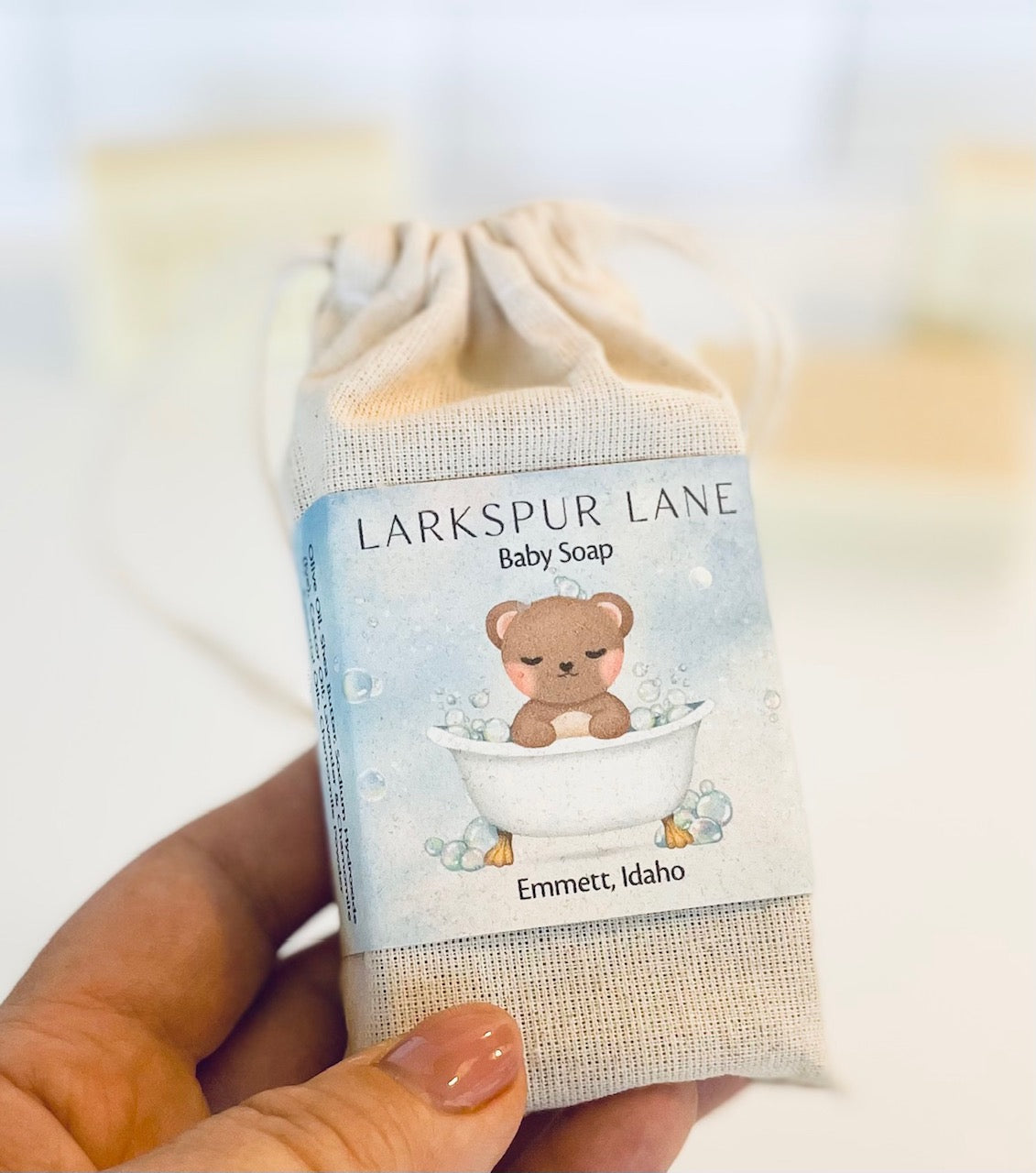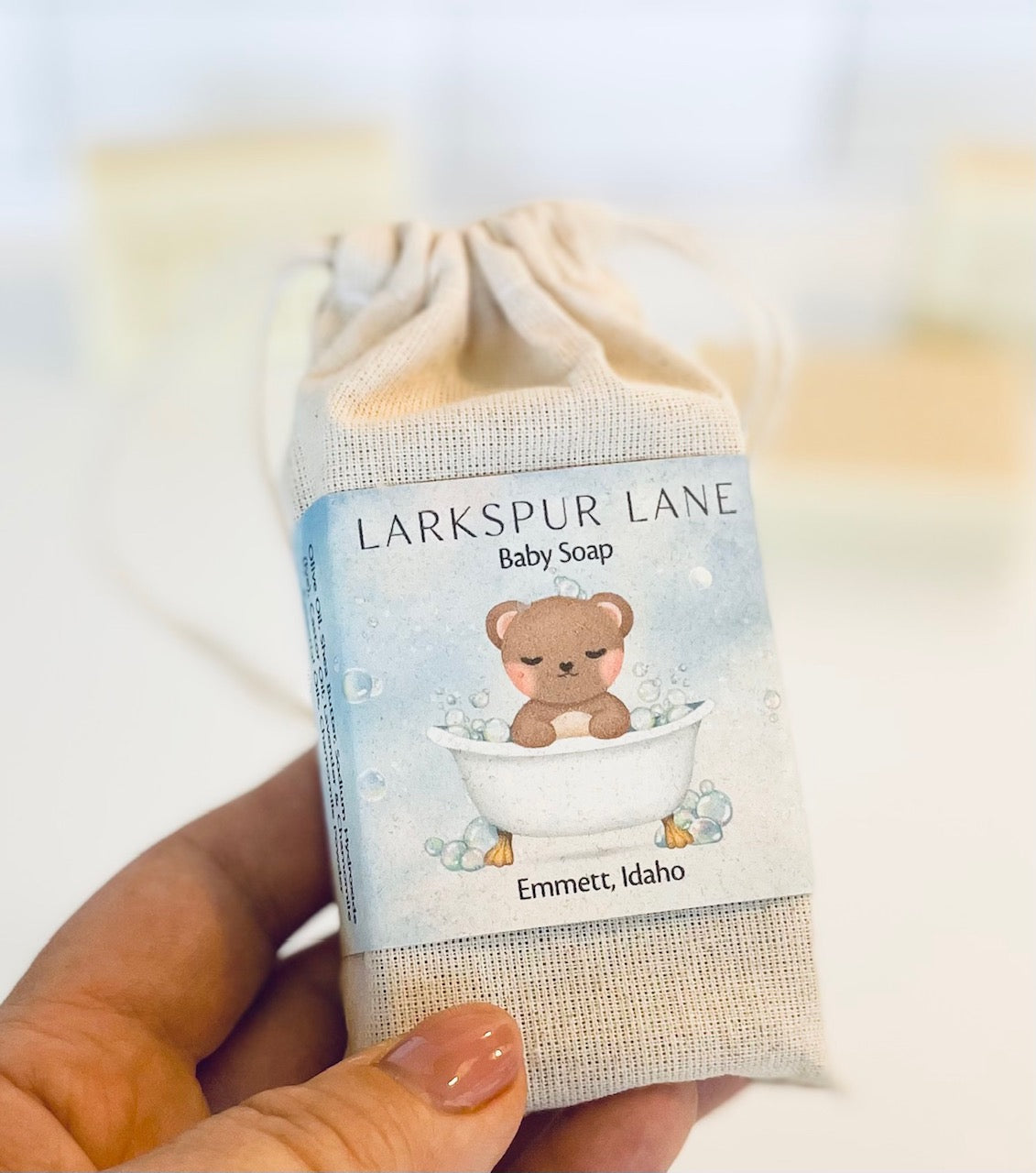 Baby Soap
 Introducing Larkspur Lane Baby Soap – A Gentle Touch for Delicate Skin
Nurture your little one's delicate skin with Larkspur Lane Baby Soap, a product that not only cares for your baby but also supports a heartfelt cause. With each purchase, a portion of the proceeds goes to Foster and Heart, an organization dedicated to improving the lives of foster children here in Idaho.
Our baby soap is specially crafted with love, using only the finest, natural ingredients to provide a gentle touch for your little angel's skin. We understand that your baby deserves nothing but the best, and that's why we've created this soap with their delicate needs in mind.
Larkspur Lane Baby Soap is meticulously formulated to be mild, hypoallergenic, and free from harsh chemicals, ensuring a safe and soothing bathing experience for your precious bundle of joy. Our gentle formula gently cleanses and moisturizes, leaving your baby's skin soft, supple, and nourished.
Not only does Larkspur Lane Baby Soap care for your baby, but it also cares for foster children through our partnership with Foster and Heart. By choosing our soap, you are making a meaningful contribution to their cause, helping to provide support, love, and resources to foster children in need.
Indulge in the joy of knowing that with every use of Larkspur Lane Baby Soap, you are not only pampering your little one but also making a positive impact on the lives of foster children. Give your baby the gentle care they deserve while spreading love and support to those who need it most.
Choose Larkspur Lane Baby Soap – The perfect blend of gentle care and heartfelt giving.
Olea Europaea (Olive) Fruit Oil, Butyrospermum Parkii (Shea Butter), Sodium Hydroxide (Lye), Ricinus Communis (Castor) Seed Oil, Colloidal Oatmeal Powder, Chamomile Powder, Lavender and Chamomile Essential Oils
Our Nourishing Base Formula
Olive Oil
Reduces the signs of aging due to its antioxidant properties. It leaves the skin hydrated and moisturised.
Coconut Oil
High in fatty acids including vitamin E, which protects the skin from oxidative damage and offers rich moisturising feel.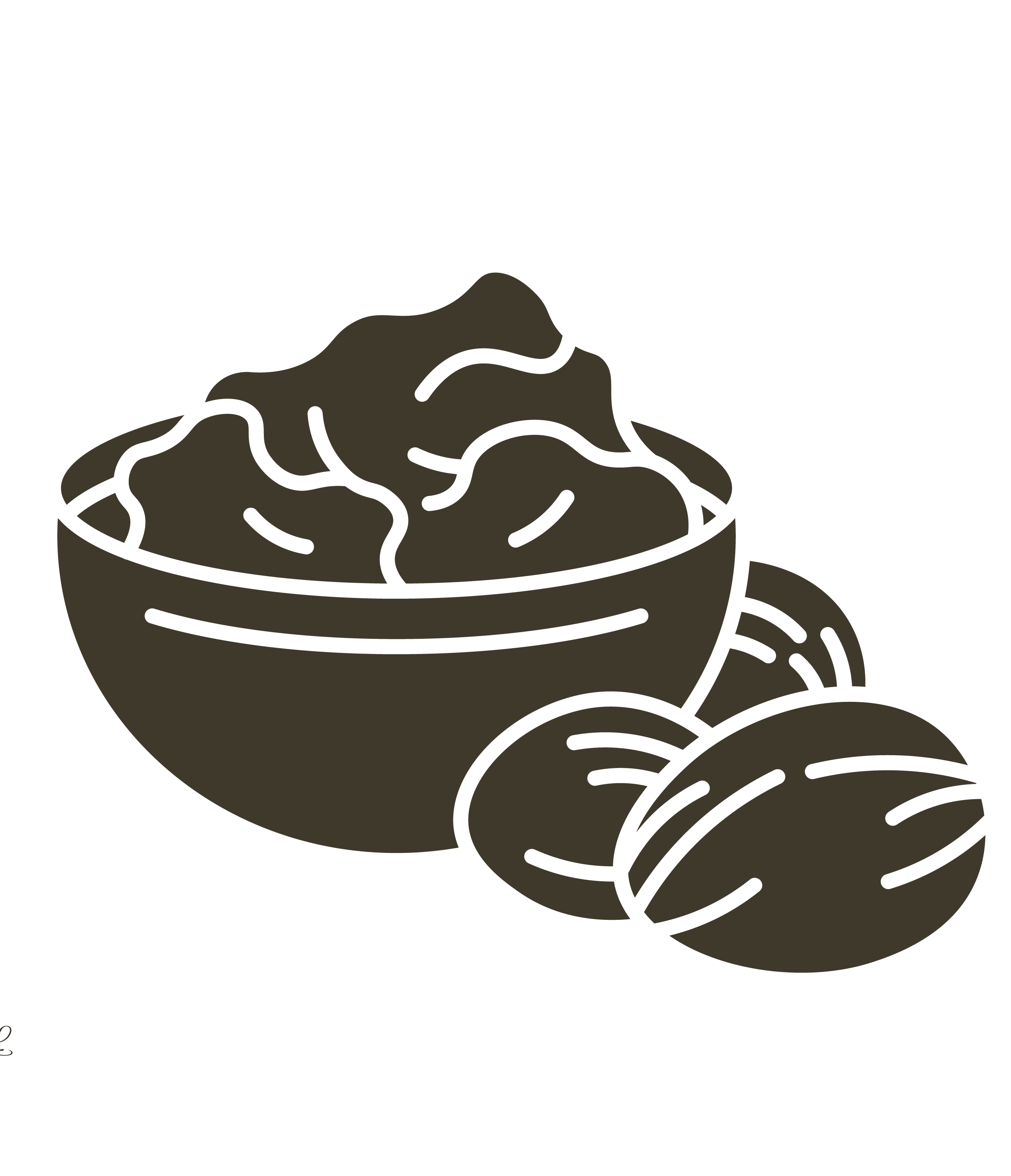 Shea Butter
An excellent rich and nourishing moisturiser which reduces the appearance of fine lines and leaves the skin silky smooth.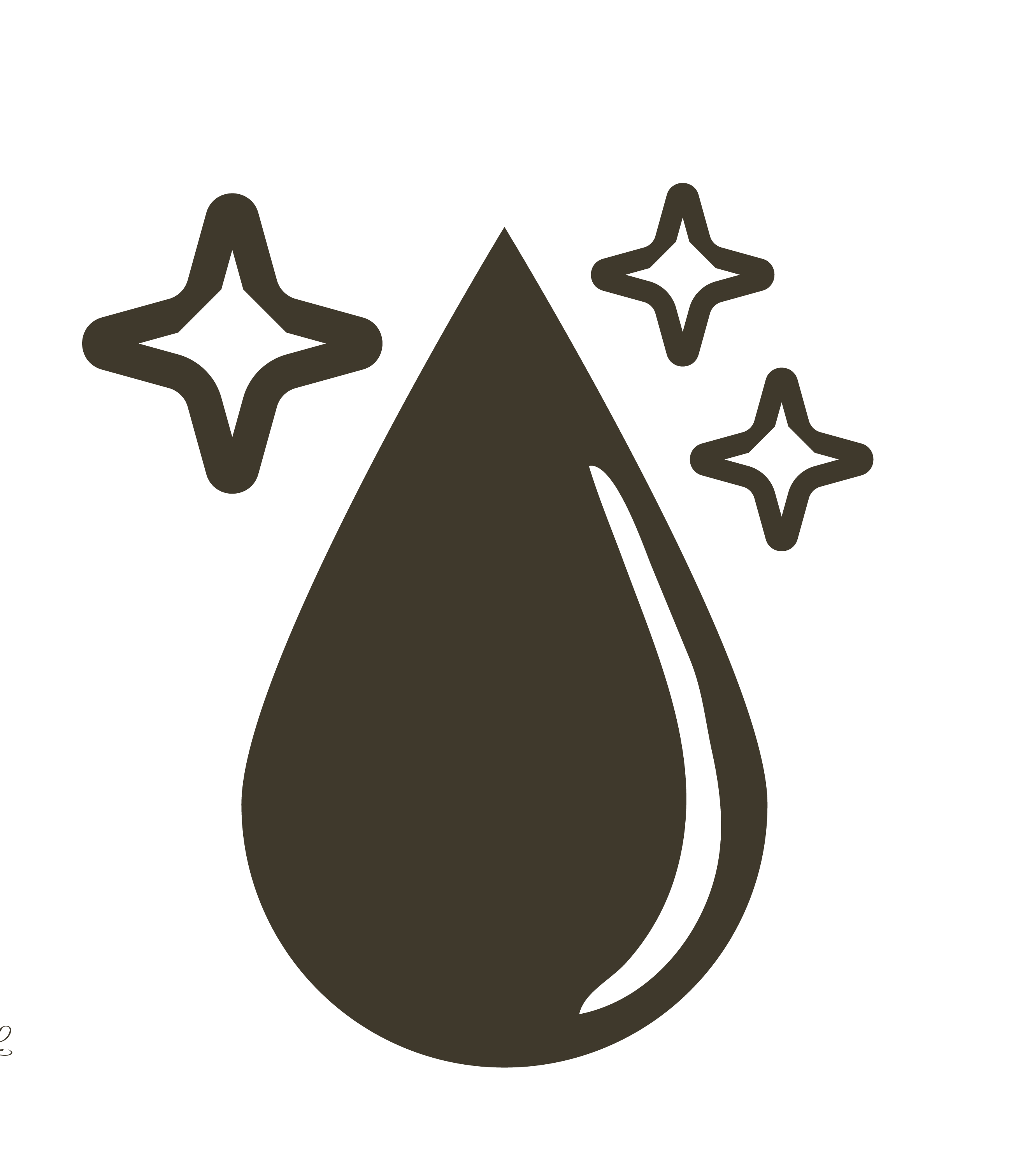 Castor Oil
known for its strong purging and detoxing properties. Effective for skin with acne as it helps increase cell turnover.